Mandarake has two types of auction: Everyday Auction and Big Web Auction.
All items are checked thoroughly by Mandarake staff so you can enjoy the auction without any worries.
Unless otherwise mentioned all items are pre-owned. Please note that age-related degradation or deterioration will generally not be stated in the condition.
Everyday Auction
These auctions are held every day on the Mandarake Website.
New items from all of our departments are added all throughout the year.
You do need a Mandarake account to bid, but participation is free of charge.
The Everyday Auctions usually use an absentee bidding system, so you can bid whenever you want right up until the auction closes.
Occaisionally a 'live bidding' system will be used, but you can still pre-bid on those items if you cannot join the live event (pre-bidding is done using the absentee bidding system mentioned above).

Everyday Auctions
How to join the Mandarake Auctions
Big Web Auction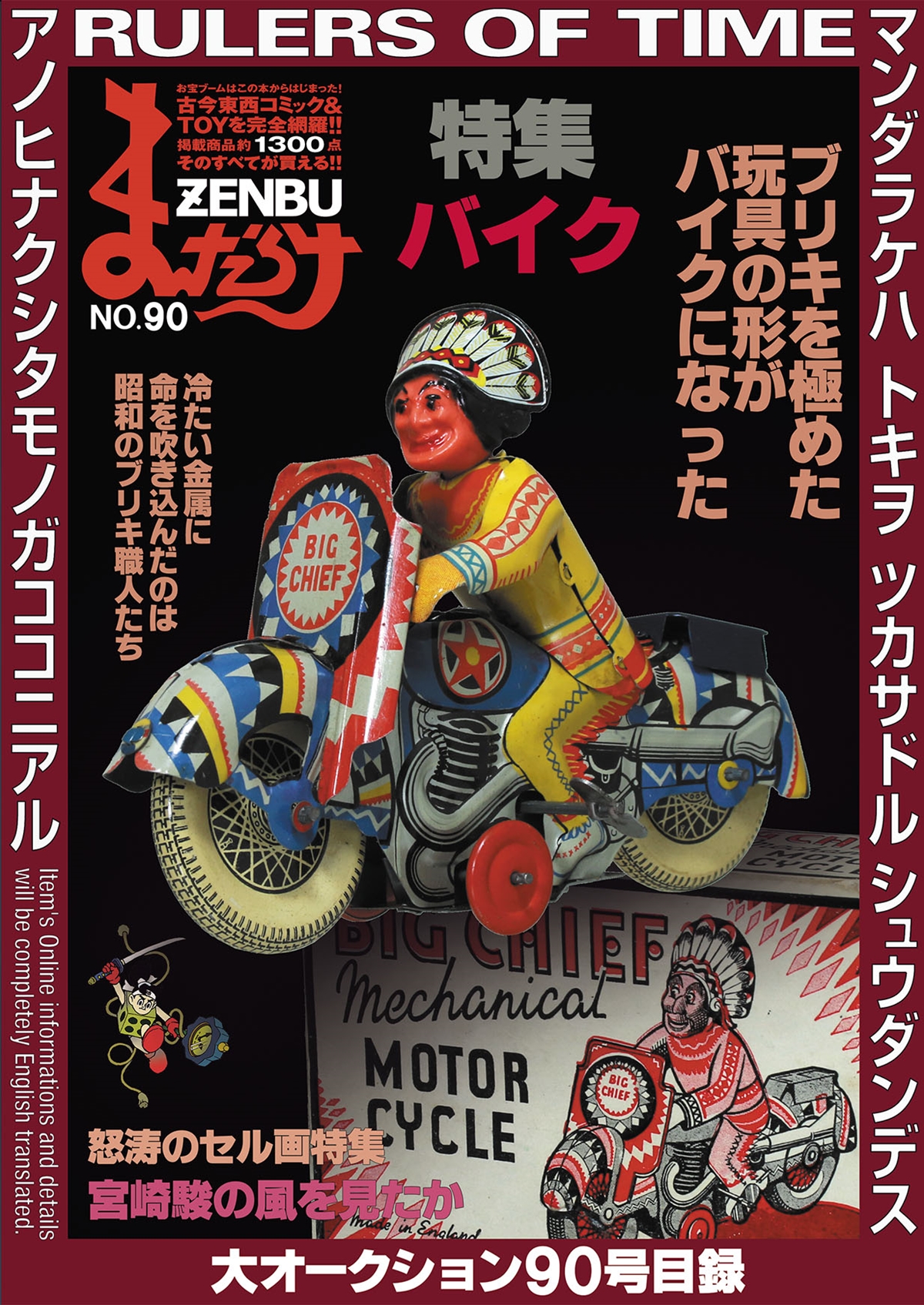 This is our special auction that is held every 2 months (6 times a year) with all items being exhibited in our published catalogue, "Mandarake Zenbu".
Whereas the Everyday Auctions use a standard 'absentee biding' system, the Big Web Auction uses a 'live bidding' system for more excitement.
Items won in the Big Web Auction also incur a 10% handling charge (winning bid x 10%), so please take note of this when deciding how much to bid.
There is an extra registration process and a participation fee (550 yen) to bid on items in this auction. However, if you purchase the latest copy of the Mandarake Zenbu catalogue the participation fee is free!
The price of the catalogue is 1000 yen (shipping not included) and you get to see a preview of the over 1000 items listed available, often worth a combined total of over 200 million yen.
Mandarake Zenbu is Japan's largest manga and subculture catalog for collectors, but is more than a mere picture book of items for sale. It also includes articles about manga, toys and so much more.

Mandarake Zenbu
How to join the Mandarake Auctions
About live bidding